During this COVID-19 situation, where wearing a face mask has become obligatory, many people are facing difficulty wearing the mask. Many are allergic to wearing it for a prolonged period. In this blog, Alpha Hospital's skincare specialist in Wakad will discuss some of the crucial information related to allergy and usage of face masks.
Can I be allergic to face masks?
Traditional and non-traditional face masks, including N95 masks, contain chemicals that could be allergic to your skin. In 2002, when the world was fighting the pandemic due to the SARS virus, many people were facing skin-related problems due to prolonged usage of face masks. History has repeated itself, and one of the reasons can be the chemicals present in these masks, such as:
Formaldehyde

Ethylene urea melamine formaldehyde

Quaternium-15
How to find out whether I am allergic to face masks?
Expert dermatologists suggest that most skin conditions such as eczema, hives, and allergic contact dermatitis may develop due to prolonged usage of face masks. The symptoms include:
Redness

Scale marks

Itchiness

Blisters around the area covered with the mask

Itchy red bumps that look like bug bites

Chest pain

Blue eyes

Excess sweating

Faster heart rate

Change in the level of consciousness or fainting
Visit the best dermatologist or skincare specialist in Wakad if you are facing any of the signs mentioned above. Delay in treatment can also result in anaphylaxis in which the body becomes hypersensitive and can be life-threatening.
Does a reusable hand-made face mask lower the risk of allergy?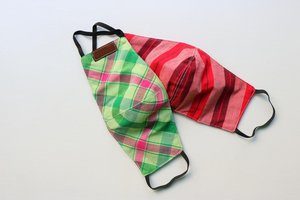 Hand-made masks come with their own share of pros and cons. On the positive side, hand-made masks have better fabric and are soft to the skin. However, the disadvantages include:
Allergic reaction to detergents applied at the time of laundry wash

Allergic reaction due to the dye, fabric, and fabric seizing chemicals used to maintain its longevity

Allergic reaction to the disinfectant chemical applied while sanitizing your face mask
How can I prevent any risk of causing skin allergy due to face masks?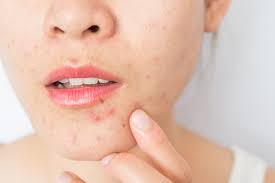 Being a doctor, we were mandated to use face masks while interacting with our patients at the doctor's office and OT. During this COVID-19 pandemic, we have come across patients of all ages suffering from allergy due to facial masks. Sadly, we cannot stop using face masks to avoid the allergic reaction. So, our team came up with some brilliant hacks:
If you are using a reusable face mask, wash it with fragrance-free laundry detergent.

After washing, rinse it thoroughly with lukewarm water to get rid of the detergent residue stuck in-between the fabric material.

Before using a new face mask, wash it to remove the fabric seizing chemicals.

Use a mask that has minimal dye content, no anti-microbial additives, and no anti-wrinkle additives.
Do not avoid any allergic symptoms, as it may also be the initial signs of an underlying health condition. Get in touch with our expert dermatologist in Wakad at Alpha Hospital for all your skin-related problems.