Slide 2
• Joint Replacement
• Spine Surgery
• Sport Injury
• Trauma & Fractures
Slide 1
• Dermatology
• Cosmetology
• Dermato Surgery
Welcome to Alpha Hospital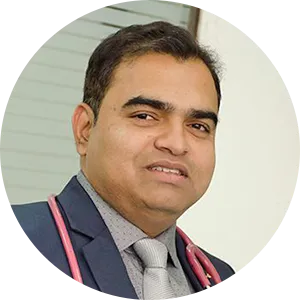 Dr. Santosh Teli
Dr Santosh Teli is the Chief Orthopaedic Surgeon and Director of Alpha Super Speciality Hospital. He is a highly qualified medical professional with 15 plus years of experience under his belt. He completed his M.B.B.S. from K J Somaiya Medical College, Mumbai in 2004. Further, after his M.B.B.S., he studied Ortho at the Terna Medical College, Mumbai after which he pursued his M.S. in Ortho from the D.Y. Patil Medical College
Dr. Nandini Teli
Dr Nandini Teli completed her M.B.B.S from the Government Medical College in Karnataka (KIMS, Hubli). Further, she pursued her MD from Father Muller Medical College in Mangalore, Karnataka. After completing her MD, she applied for a Fellowship program from the Griswald University in Germany. Dr Nandini Teli is the Chief Dermatologist, Trichologist and cosmetologist, and also serves as the Director of Alpha Super Specialty Hospital.
ACNE
Mole Removal
Scars Removal
Wart Removal
Pigmentation
Psoriasis Treatment
ACNE
Acne is a sebaceous gland ( oil gland) disease mostly occurs on face, chest, and back. Teenagers are the most commonly affected by acne and acne scars at their puberty age. One can get acne mainly due to hormonal changes, wrong products on the skin which causes Occlusion of pore also known as blackheads or whiteheads. If you have been trying different medicines and home remedies but failing, consult our expert dermatologist today.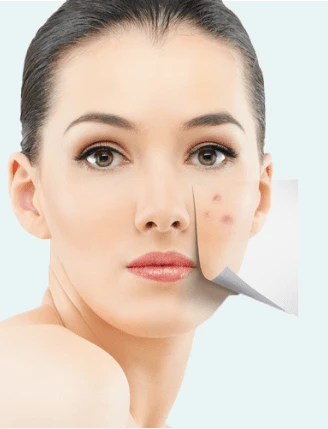 Mole Removal
Scars Removal
Wart Removal
Pigmentation
Psoriasis Treatment
Dr. Santosh Teli has become our family orthopedician as we have a family history of bone issues. The first time we visited him in an emergency when my mother had a shoulder fracture. The fracture was difficult to identify and also explained everything in detail calmly. His response to emergency and later assistance in communicating with our family physiotherapist was extraordinary. My request to a doctor would be to never let go the sense of humanity you already have, you are an excellent doctor and human being. Thank you
Alpha is best hospital for orthopaedic & physiotherapy.There is real hospitality in every person. My wife came for severe chronic back pain. MRI report was saying slip disc changes at 2 levels. I already took a lot of treatment from many doctors long back and left the treatment and list hopes. here Dr Teli diagnosed and started the treatment . his approach for the treatment is totally different from other doctors and he is known for that his humble words and line of treatment made me improving signs for my back and hope in next 2 months I will recover. Thank you sir .
I visited Alpha hospital for severe knee injury. Dr. Santosh attended me quickly. All the assistants were present to treat me. Initial stabilisation given to me was fantastic. the doctor then explained to me in detail about the problem and I was convinced for the surgery. the doctor operated me and he put a rod in my leg. the second day I was made to walk I thought I would walk after 2 months. Thanks to Dr Santosh. I was discharged on 4 the day with no pain. Great to have such a good doctor here. the hospital is clean and well maintained and very cost effective .
I had been suffering from serious skin disease for the last 7 years & was on steroids. I visited Dr. Nandini Teli, she heard my entire ailments very attentively. Then she made me aware of the future course of treatment in this regards and I got maximum relief from this disease. She is very modest and responded to me rapidly through messages whenever I was on some problem. I am really grateful to respected Dr. Nandini Teli. I strongly recommend patients facing any type of skin problems to consult her and get themselves treated under her valuable guidance and get rid of their skin problems.
I've been consulting Dr. Nandini Teli for around 6 months now. When I visited her for the first time, my face was filled with huge pimples and plenty of acne scars and spots. Now, I don't have any pimples and most of my marks are cleared. The treatment cost is reasonable. I had to discontinue the treatment as I was leaving the city, but during my last visit, the doctor wrote a prescription for maintenance. Also, my friend had also taken the same treatment around a year back and he hasn't had any breakouts ever since. Overall, I'm very happy with the treatment and would highly recommend Dr. Nandini Teli.